IMPLAR® is recognized as the # 1 digital clinic in Brazil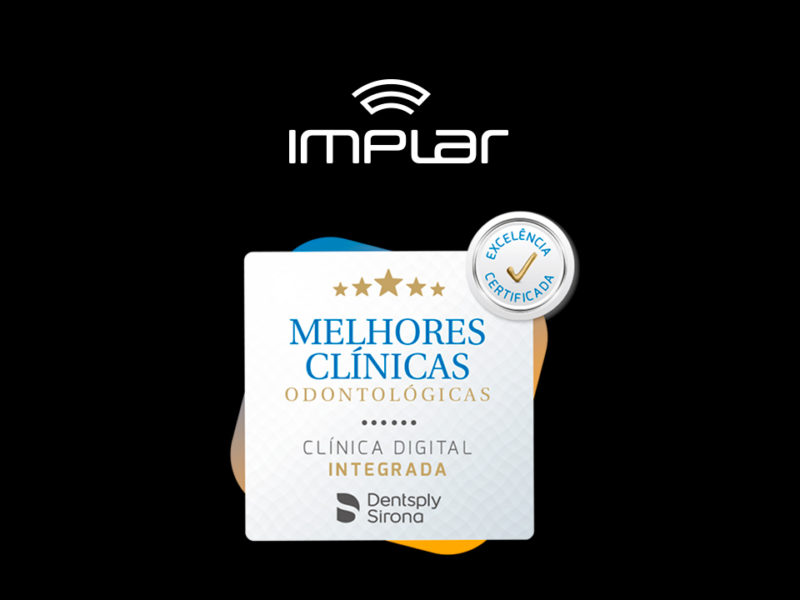 We began the year 2018 by being honored with the Best Clinical Certificate of 2017. It is a true honor to be recognized by the world's largest dental equipment and products company (Dentsply Sirona). This excellency award qualifies us as a clinic 100% digital.
"According to experts, digital dentistry is here to stay. The technology has invaded dental laboratories and dental offices, and today, the most modern solutions can already be used in the dental treatment of patients, regardless of their clinical case. "
IMPLAR® Day Hospital is equipped with the complete digital system, which allows the production of dental prostheses and porcelain restorations in just one day. The system also eliminates the use of mold masses and molders, providing greater comfort and speeding up patient smile planning with 3D images.
Investment in technology and innovation is part of the hospital's premise of turning the visit to the dentist into a more enjoyable and interactive experience for the patient. We always seek to provide a more humanized approach in dentistry, and this award is recognition for the work we are doing.