Understand what visagism is and how it is applied in dentistry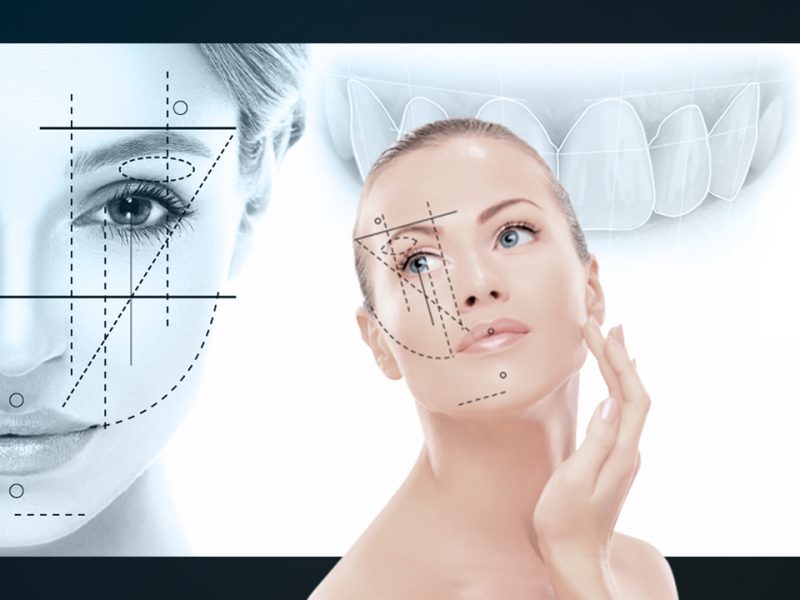 Visagism is an art that aims to perfect the natural beauty of people. In dentistry, it seeks to align a handsome smile to the facial features of patients.
People have been increasingly concerned about their appearance and therefore, aesthetic treatments are increasingly sought after, especially in the dental area. If before, people only cared about having all their teeth in their mouths today, they seek a beautiful and harmonious smile.
In this context, dental visagism has been gaining more and more space, since it aims to help patients to conquer a beautiful smile, and in a more natural way. In today's post, let's talk about visagism in dentistry, but first, let's understand its concept.
What is visagism?
The visagism is based on the premise that person is unique and has its own beauty so it should emphasize it. It is an art that seeks to create a personal image based on the personality of each individual, whether with a haircut, makeup and everything that involves aesthetics.
This concept was created by French hairdresser and makeup artist Fernand Aubry and has existed for more than 60 years, despite having arrived in Brazil only in 2002.
But how is visagism applied to dentistry? That's exactly what we're going to talk about now.
What is dental visagism?
Dentistry has greatly changed its concept in recent years. If, before it was seen only as a health science, today it is considered an art, since modern professionals can transform smiles into true works of art.
And with the use of the concept of visagismo, the esthetic dental treatments are more and more precise.
The concept of visagism is quite new in Brazil and has been applied especially in aesthetic dentistry. It allows the dentist to perform treatments with harmony between facial features and smile, taking into account the personality of the patient.
To arrive at these results, the practitioner will first talk to the patient to discuss the treatment goals he wants to do. Soon after, a digital plan is done, in which all steps of the treatment are simulated and the decisions are made together with the patient.
What are the benefits of dental visagism?
An aesthetic dental treatment that does not take into account the facial features of the patient, can provide artificial results. Let's look at the example of a porcelain veneer treatment: imagine that you look for the dentist to put the veneers on all your teeth.
So, you imagine you'll have the same smile as famous artists. But it is not so, because your features are different from hers, so the dentist must redesign your smile in a personalized way, so that it is perfectly harmonized with your face.
So the results are much better as you will get a beautiful and natural smile. In addition, visagism seeks to correct the imperfections of the patient and also to highlight their strengths.
Who was the pioneer of visagism applied to dentistry?
Dr. Bráulio Paolucci, who studied the concepts of the technique and adapted it to be applied in dentistry, was responsible for implanting the philosophy of dental visagism in Brazil.
In a brilliant way, Dr. Bráulio Paolucci inter-relates classic and modern concepts of Psychology, Anthropology and Visual Arts, integrating them into the patient's smile design. He worked so that he could engage the patient in the process through an open conversation about the meanings of the traits that make up his smile.
Visagism allows the professional to have a greater predictability about the final result of the treatment, since it allows the patient to participate in the planning of his smile.
Dr. Bráulio is a partner of the IMPLAR® Hospital and personally implanted this concept in the oral and facial treatments offered by the hospital.
Did you like to know more about dental visagism? Share this content with others!